Welcome to my second post on this blog. The following is a piece I have been thinking about and planning since watching the Champions League final in May. I have now decided it is time to write this piece and try to work out just how we can win Euro 2012.
This may seem like an impossible task to most of the country and even those most optimistic English fans must have significantly less hope than previous tournaments for the 'Golden Generation'. The country loves getting behind the England team and big up our chances of being successful and winning tournaments, mainly the media and certain elements of this country's media, but this year there has been a drastic change in perception. There has been a realistic take on our chances with the managerial change to Roy Hodgson, the loss of Rooney for the first 2 games after his moment of stupidity and the injuries in the buildup to the tournament. This is a welcome change to the normal way of doing things for the English media but has led to the media now saying "with the lowest expectation in recent memory can England win". Will this ever end?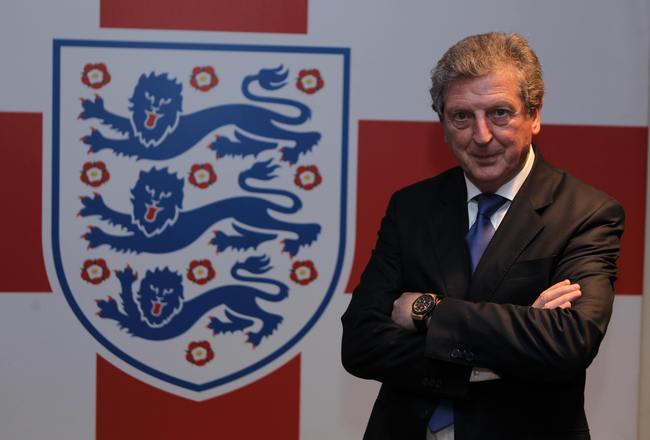 So how will we set up, what will our style be and who will actually play? Well Roy Hodgson's history has always been to play a 4-4-2 formation, that can possibly adapt to a 4-4-1-1. Hodgson's team are always about defensive solidity first and foremost, 'defence wins championships' is a classic phrase used in the NFL but for any sport it can be applied. No matter how good your attack is if your defence can't stop the other team from scoring how will you ever win. It's not a coincidence that teams that win leagues have the best defensive records, Man City and Man Utd conceded the least amount of goals in the Premiership last season while Wolves conceded the most and finished bottom. This old game is pretty simple. Now there are two ways to prevent your team from conceding in my opinion, one is with the ball and the other is without the ball. Spain and Barcelona don't concede goals because they always have the ball, possession is nine-tenths of the law and if you have 69.3% possession as Barca did last season then it's very difficult for the opposition to score goals. Now England won't play like this and never will, our players are not naturally talented enough or comfortable on the ball like the Spanish or the Dutch. Far too often when we have the ball we lose it or just hoof it forward much to my personal frustration and the frustration of many of those watching. Our players are never comfortable to simply maintain possession and move the opposition around the pitch until a pocket of space opens up and can be exploited. We have no patience.
The other way to not concede and the one England will adopt is to play a game of frustration and prevention all designed to hit teams on the counter attack. It's clear to see from the two 1-0 wins against Norway and Belgium that England will set up in a 4-4-1-1 formation with Ashley Young playing just behind our main striker who is likely to be Andy Carroll over Danny Welbeck despite his well publicised form and lack of goals this season. We will have two very solid banks of four with not too much space in between the two of them. This is designed to eliminate the space in between the midfielder and defence that is exploited by the naturally gifted talents such as David Silva, Mesut Ozil, Samir Nasri and Wesley Sneijder. These are the talents that have led to a modern day era of teams playing 4-3-3 and moving away from the standard 4-4-2. They are the main players for their teams and a lot runs through them, if you prevent their best player from expressing themselves you are forcing the opposition to switch to Plan B. Spain will have more of a Plan B than Barcelona did against Chelsea when they were frustrated to death. Their Plan B is to go more direct to Fernando Llorente as seen in their second round game
against Portugal in the 2010 World Cup
. They scored within 5 minutes of him coming on and he did an excellent job of holding the ball up when they were forced to go long. They combine this with using the likes of Pedro and Jesus Navas in the wide positions to stretch the opposition and deliver crosses to Llorente. Barca tried a similar strategy this season using two from Tello, Cuence and Pedro in wide positions hugging the touchline to stretch the play and open up gaps for Messi, Iniesta and co. but they had no threat of punishing teams with crosses unlike Spain. Andy Carroll will have to do what Llorente did in this game; hold the ball up, earn fouls and big a general nuisance to the opposition defence.
England will be going long quick and often, against Norway it was clear to see Hodgson had instructed the team to go long to Carroll or into Young's feet' as soon as we win the ball back. The pace of Young and his running ability will be a threat for us and quite possibly our key player for the first two games as long as he isn't diving around everywhere (although that will likely be his tactic to win free kicks which we can exploit). They linked up well for the goal against Norway so hopefully that is a sign of things to come.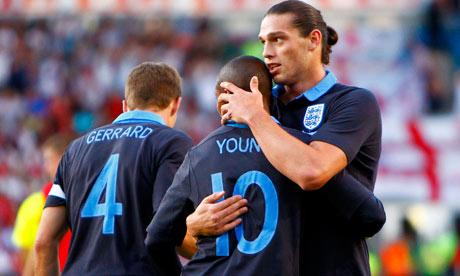 England will happily allow our opponents to have the ball as Chelsea did against Benfica, Barcelona and Bayern Munich. This is the blueprint we must follow. As someone who loves the possession game and watching free flowing proactive football it pains me to admit it but reactive football will be the only hope for England in the Euros. We have played in this manner in Hodgson's first two games in charge and it won't change now. Chelsea's key men in those games were Ramires and Drogba. Ramires played on the right and did well defensively but was the key to breaking away quickly, see his goal against Barcelona at the Nou Camp. I expect us to start James Milner on one side of our midfield for his all round ability and versatility so the opposite side will be filled by Theo Walcott, Alex Oxlade-Chamberlain or Stewart Downing. I feel our best bet to copy the blueprint would be to start Oxlade-Chamberlain but put him on the left so Milner can support Glen Johnson on the right hand side. This will be particularly important against France up against Franck Ribery. Ashley Cole is our most consistent player and who no doubt be our player of the tournament as he has been in past tournaments so he will need less protection from the midfield than Johnson on the right. Chamberlain's youth and inexperience should be seen as a bonus not a hindrance as most will view it. In all likelihood we will exit at the 1/4 finals stage so why not give him the experience from the start to help his development ahead of the World Cup in 2014.
That leaves Carroll as our Drogba. They are in two very different classes but both really step up when they fancy it and can bully centre backs. A goal for Carroll vs Norway would have been an excellent confidence boost for him but it wasn't to be. He will need to assert himself early against France. He won't be required to chase down defenders when they have the ball at the back but he must be switched on as soon as we win the ball as he will be involved very quickly. Drogba was the key component to Chelsea and even though I felt he was defended against well by Bayern Munich in the final with Tymoshuck getting in front of him whilst Boateng stayed behind him when the ball was played long he was the difference from a corner. England will depend on dead ball situations and Carroll is a threat in the air even though he only managed 4 league goals this season whilst having 2.5 shots per game. His form in the last month of the season was encouraging and hopefully the motivation to go the Euros and start for England forced him to raise his game. In the FA Cup Final for those last 25 minutes he was excellent, he needs to recreate that for 90 minutes in an England shirt.
To round off I personally give us no hope of winning the Euros, our team is a mess and has been put together in about 2 weeks rather than 2 years. I always felt we should use this tournament as a preparation for Brazil 2014 with youth players brought in and given the chance to start. Hodgson has little pressure on him although I'm sure he doesn't feel that way. No one should expect us to play excellent football but I expect us to be defensively solid, we will mainly aim to prevent anything from coming from the central areas and we have centre backs and a keeper who are comfortable with crosses. We will set up in the correct way for our style and the players we have and even when Rooney is available I don't expect us to change from the 4-4-1-1. I think Young will move to the left and Rooney fills the number 10 role. We won't be exciting but we will be solid and let's be honest we will all be watching and hoping.
Oh yeah, I almost forgot. We might need some luck as well!