So another quarter final penalty exit for England, hardly a surprise with our history. Yet we were unbeaten, not that that fact equals success in tournament football. After all Spain won the 2010 World Cup after losing their first game. We topped our group with two wins and a draw, a successful 3 games after expectations suggested pre-tournament we would be happy to simply get through the group. Looking back our group wasn't too difficult; France failed to show up to the tournament having been a lot of people's outsider to big it all (including mine), Ukraine had home advantage but nothing much else and Sweden were defensively shocking until they were already out of the tournament and caused a big shock in beating France.
Hope and pride seemed to return to the players, coaching staff and the fans both at the games and back home. Well it certainly returned before the Italy game. That 'we can win it' spirit and 'football's coming home' feeling was creeping back into people's minds and the opening 15 minutes of the quarter final was the best football we played all tournament. It was as if the players suddenly felt comfortable with the ball, were making intelligent runs and it seemed like we would do it. If that Glen Johnson chance had gone in early maybe it would have been a different story and we would be looking forward to a semi-final against the Germans. However, Italy seemed to wake up to our early threat and controlled the game from then on. Before the game I wrote how the Rooney v Pirlo battle
would be the key to the game as they like to operate in the same space. In the end this was a non-contest as Pirlo controlled where the ball went all game it seemed. Rooney was nowhere to be seen when Pirlo had the ball and England's ball retention was so shocking there was no need for De Rossi to stay close to Rooney when we had the ball as we had no threat. Surely the fact Pirlo would boss the game and control Italy wasn't hard to predict? That hope I had seen come back quickly disappeared as our ultimate weakness returned, our inability to keep the ball.
It has been argued that a semi-final against the Germans would have been too embarrassing for us so it was a good thing we did lose to Italy to save us that shame but surely a semi-final appearance is much better than a quarter final defeat? I can see the reason behind this argument but once again it would have united the country, we would have won a penalty shootout and we would have still made the same conclusions we have now yet would have had another game.
Every pundit who backed Roy Hodgson as the right appointment pre-tournament is now suddenly an expert in how England should play, how our style is poor and miles behind other nations. Well congratulations for finally coming to the party. Hodgson has played 4-4-2 his whole managerial career and his teams are built on defensive solidarity. England had that in this tournament, barring the Sweden game which was far too open for his liking. That game was the most Premier League-like game; poor defending, lack of shape and a decent amount of attacking play leading to goals. A 3-2 win compared to a 1-0 win is the difference between an exciting open game and a boring game according to most people, everyone does love goals after all. Ask Roy Hodgson and he will take 1-0 wins every day of the week, ask Harry Redknapp and he will take 3-2 wins. Redknapp is tactically inept, no doubt a great motivator but he would simply pick his 11 best players and tell them to go and play with a smile on their face. International football is about discipline, shape and possession. That's why Hodgson was the perfect choice.
The popular point pundits are now making is that we do have the players but the system is the problem. We always have some excuse; heat, injuries, foreign manager, no winter break, no luck, can't score penalties, formation. How refreshing it would be to hear someone ignore all that and state that we don't have players who are comfortable enough on the ball and give it away far too easily. Possession is 9 tenths of the law (or the football pitch in this case). You can't concede if you have the ball, you can only score. Hardly rocket science but yet we consistently give the ball away without stringing more than 3 passes together. There is no doubt our youth system is in a bad place and the English tendency to look at physical attributes over technical ones is massively flawed. You can grow and get stronger with age but you either have technique or you don't, it can't be taught. Scott Parker is the prime example of this for me. No doubt a good player who has that stereotypical English spirit and attitude, heart on his sleeve and would throw his body into any challenge but his technique is awful. He takes 3 touches to control a ball and struggles with passing over more than 10 yards. His job in the England team is to break up play, the same job Sergio Busquets does for Spain. A detailed comparison isn't necessary, it's clear to see.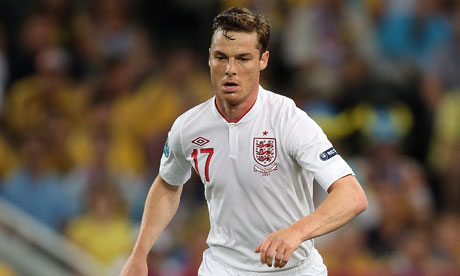 The new National Football Centre in Burton is a step in the right direction and in 10-12 years we will hopefully see results from this set up in our style and the quality of young players we bring through. The whole English football philosophy needs to change which isn't an easy thing to do. It's a huge long term project but if it does work and we start to play better interesting football where we pass the ball, keep it on the floor and make runs off the ball to support the player in possession I'm prepared to wait for a few more tournaments. England performed better in Euro 2012 than they did in 2010 so there are some positives to take from this and hopefully opening people's eyes up to the sort of style we should be developing will lead to long term positives from our performances. It doesn't matter what system the team plays if they can't keep the ball, players don't make themselves available and are unhappy to be in possession even when under pressure a team will get nowhere. Even with no expectation the team showed themselves to simply not be good enough and too far behind the real big boys in international football. We had no strength in depth, all be it Lampard and Barry were injured, to change things in the middle of the pitch.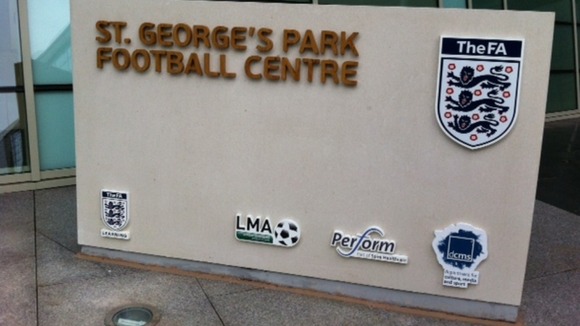 There will be a lot of speculation about where England go from here and the team that will start the friendly against Italy on August 15th. Hodgson has to be the man to get rid of the old players and bring in and develop the youth in preparation for the 2014 World Cup. Kyle Walker at right back, Micah Richards at centre back, Wilshere (if fit) in centre midfield, the Ox and Walcott wide and Sturridge involved somehow must be the plan going forward. I've had enough of the old guard now. It's time for changes.